ADMINISTRATIVE/BILLING CLERK
Diego-Martin or Westmoorings, North West
Full time
Posted On 01.13.2022
Expire On 01.27.2022
Employer
Description
JOB DESCRIPTION - ADMINISTRATIVE/BILLING CLERK PURPOSE:
The candidate for this role must have the ability to effectively communicate via phone and email ensuring that all administrative duties are completed accurately and delivered with high quality in a timely manner. The candidate will work closely with other Managers and employees to create and issue invoices, credit notes, customer statements, prepare reports or documents, etc. The job function requires a high level of confidentially and a range of clerical tasks including but not limited to, managing calendars, sorting mail, assisting finance with disbursement of payment, liaising with suppliers and customers, etc. The position reports directly to the Financial Controller.
ADMINISTRATIVE/BILLING CLERK RESPONSIBILITIES:
Create invoices daily for all sales order, mail order, request for machines and parts, commissions, rentals and assist walk-in customers.
Answering of the telephone, respond to customers/vendors request or transferring to the necessary department.
Accurately maintain the cheque log for payment issued and notify vendors for collection.
Responsible for reviewing online customer purchases and completing their sales transaction within 48 hours of receipt.
Assist with disbursing documentation for the banks, auditors and external third parties.
Assist the Sales Manager with the preparation of contracts for new customers.
Provide temporary back-up to the Accounts Receivables by assisting with customer requests for invoices, statement, credit notes/returns, etc. and following up on outstanding payments.
Assist the Accounts Payable Clerk when needed with preparing vouchers and issuing payments.
Assist with physical stock count by preparing the count sheets, populating the spreadsheet with team counts to determine variances.
Offer support as needed to gather export/import documentation.
Responsible for all filing related to the job responsibility and the administration.
Assist with other administrative duties as required.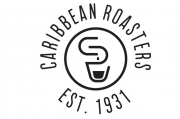 Overview
Caribbean Roasters