Paralegal
Contract
Posted On 08.05.2022
Expire On 08.19.2022
Employer
Description
NATIONAL COMMISSION FOR SELF HELP LIMITEDJOB DESCRIPTIONCONTRACTUAL POSITION
JOB/POSITION TITLE:
Paralegal
REPORTS TO:
Corporate Secretary
DEPARTMENT/UNIT:
Legal
LOCATION:
Head Office (North)
JOB PURPOSE/SUMMARY:
The incumbent is required to provide paralegal support to the Corporate Secretary at the National Commission for Self Help. Duties include researching laws; investigating facts; preparing pleadings, opinions and briefs; maintaining case files and assisting in the preparation of legal documents.
KEY/MAIN DUTIES AND RESPONSIBILITIES:
Conducts research and drafts or prepares briefs on legal matters as directed.
Investigates the facts and law of cases and researches relevant sources to prepare cases.
Reviews legal/court documents for completeness and accuracy.
Assists in the monitoring and reviewing of government regulations to ensure that the Commission is aware of new requirements.
Establishes and maintains case files and makes available and easily accessible to the Corporate Secretary.
Assists in interviewing parties involved in court proceedings to gather information for case preparation or completion of legal documents.
Assists in the preparation of legal documents such as contracts, opinions and agreements; drafts correspondence on routine legal issues.
Assists in the development and maintenance of an up to date repository of laws, judgements, contract precedents and other relative material in areas affecting the Commission's day to day operations
Copies and collates relevant documents.
Takes notes at court, tribunals, legal proceedings and meetings and generates documents as required.
Performs other related duties as assigned.
KNOWLEDGE, SKILLS AND ABILITIES:
Knowledge of the methods and techniques of legal research.
Some knowledge of the Laws of Trinidad and Tobago.
Some knowledge of the court procedures and practices and rules of evidence.
Some knowledge of legal drafting principles and practices.
Some knowledge of the laws and regulations pertinent to the operations of the Commission.
Proficiency in the use of Microsoft Office Suite
Skill in the use of personal computers.
Ability to use e-Government technology platforms.
Ability to use the internet for research purposes.
Ability to conduct legal research.
Ability to maintain confidentiality.
Ability to communicate effectively, both orally and in writing.
Ability to establish and maintain effective working relationships with fellow employees and members of the public.
MINIMUM EXPERIENCE AND TRAINING
:
Minimum of two (2) CAPE/GCE 'A' Level passes, one of which must be Law OR an Associate Degree in Paralegal Studies.
Minimum of two (2) years' experience performing paralegal functions for an Attorney at Law.
Any equivalent combination of qualifications and experience will be considered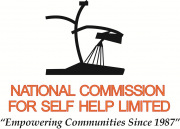 Overview
The National Commission For Self Help Limited
Tags
Legal
: Contracts Administration, General-Other: Legal, Labor & Employment Law, Paralegal & Legal Secretary
Job Requirements
MINIMUM EXPERIENCE AND TRAINING
:
Minimum of two (2) CAPE/GCE 'A' Level passes, one of which must be Law OR an Associate Degree in Paralegal Studies.
Minimum of two (2) years' experience performing paralegal functions for an Attorney at Law.
Any equivalent combination of qualifications and experience will be considered
Career Advice
BROWSE JOBS
"Error 404": Recruitment Process-Tips and Traps
Read Full Article here: CN Sunday Ju…
Read More