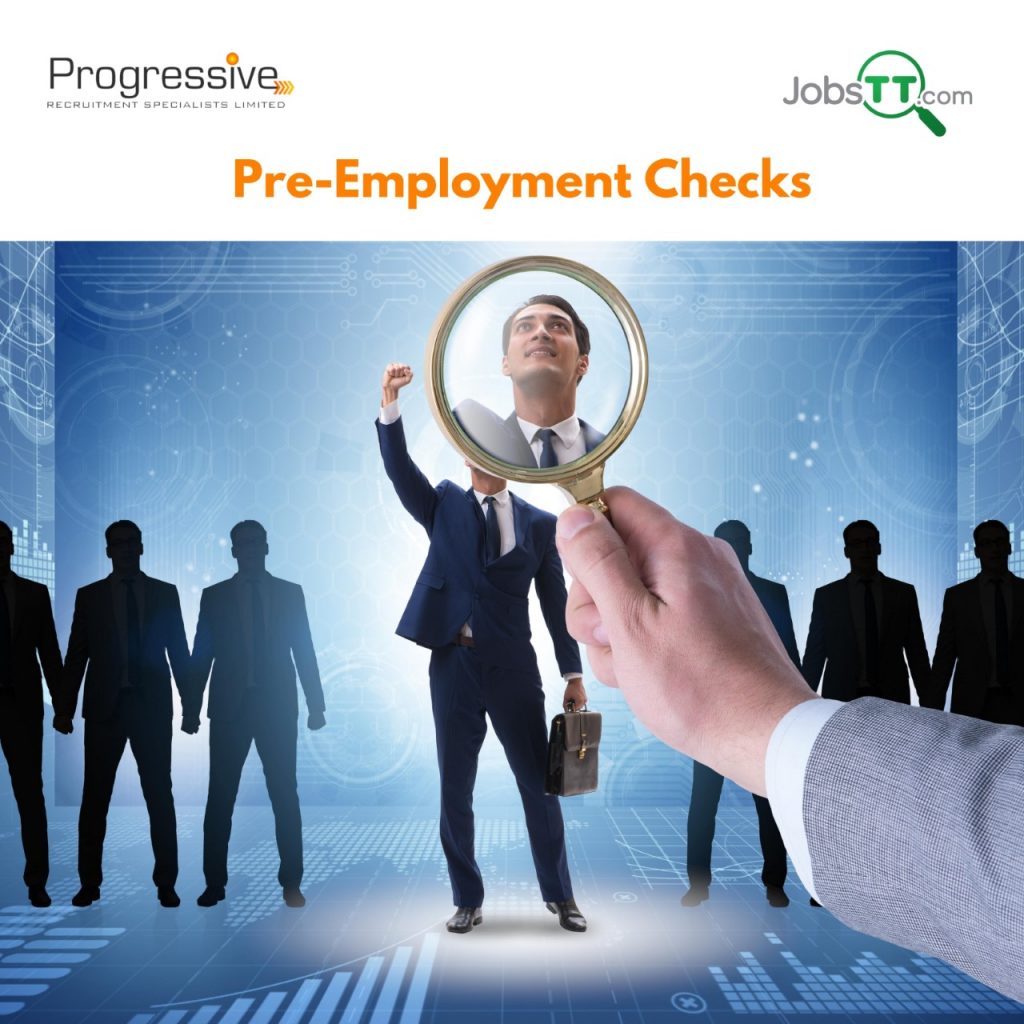 Seven Types of Background Checks Employers Should Perform
Written by: Amelia C. Ramjarrie
Pre-Employment Checks: the critical last step to successful offers .
Ensure you maintain diligence and focus on the recruitment process to the END and don't slip up just before the finish line.  It's a costly mistake.
It is essential for employers to verify ​information supplied by candidates on their resumes and applications. If you are an employer considering making a permanent or temporary job offer, it is recommended that you carry out a number of pre-employment checks before extending that offer to the successful candidate. These checks should confirm that your interview process has produced a good result, and could also highlight improvement areas for you to be aware of to assist the successful candidate during their probationary period and ultimately succeeding in the role.
 Consider including these seven pre-employment checks to your recruiting / onboarding process – depending on the level of the role within your organisation:
1. Criminal Check: ​Obtaining a Certificate of Character from your local police station is a standard requirement for low level to senior positions. This document issued, by the Trinidad and Tobago Police Service, simply confirms the candidate has a clean record with no previous criminal convictions.
2. Employment Verification: Recruiters should check each of the jobs listed on the successful candidate's resume to ensure the job title, ​dates of employment​ etc are accurate.
3. Qualification verification: Verify a candidate's degree and other academic qualifications by requesting original certificates and if necessary by contacting the relevant institution. Most university registrars can, upon request, confirm dates of attendance, graduation and grade of degree awarded. Written permission from the candidate is sometimes required according to the institution.
4. Skills or Personality Assessments: Quite often for more senior positions, assessments are administered to determine if applicants have the right skills or personality orientation to carry out the relevant job. Skills such as emotional intelligence which includes self awareness and awareness of others and emotional reasoning are key to performing well in leadership roles and motivating teams.  You can also consider various Psychometric Assessments from Myers Briggs, DISC or 16PF.
5. Reference Checks: unlike financial investments, past performance usually is indicative of future results, especially if the KPI's that measure success in the job offered are similar to those in current and past jobs. Obtaining a genuine and unbiased reference from a line manager who the candidate recently reported to, and who evaluated his/her performance is key. This is more easily achieved by contacting the line manager without asking for permission from the candidate and asking for an unofficial, "off the cuff" reference.
6. Health Check: You may wish to obtain a medical report on the prospective employee to ensure that there's no health issues affecting their ability to do the job.
7. Social Media Search: Assessing social media accounts of potential candidates is a great way to find the real character of the candidate which might be hidden behind a professionally written resume and cover letter. A candidate's social media profile can also highlight their communication skills, knowledge, professional experience and educated opinions.
Don't make a costly time and money mistake of not doing these checks, and then having to deal with the IR and organisational implications of a poor hire who looks good on paper and interviews well.
Progressive/JobsTT handle these types of Final Checks for our clients on a regular basis and have the network, templates and assessment tools to support all of them.  Our most recent satisfied client TEXTEL Credit Union has just had us do these for their recent General Manager search.
Contact us on 226 7775 / 226 4588 for further information on how we can assist you with crossing the finishing line with the BEST candidate for your organisation.