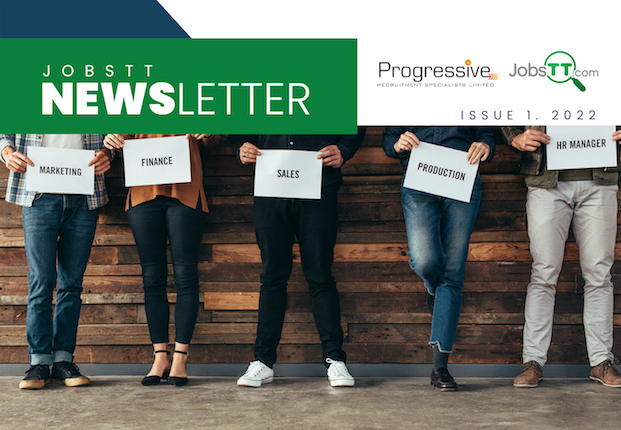 Maximize Recruitment Efficiency with JobsTT.com Shortlisting Services
For the well-seasoned HR practitioner, the terminology is no stranger to a high-paced work environment where critical roles are to be filled with a sense of urgency. However, ever-looming budget and time constraints can impinge on the feasibility of this desired service. So, before we consider its use, let's better understand the shortlisting services offered by JobsTT for all industries across the region.
Shortlisting is the process of identifying relevant candidates for a particular role.
These can be sourced from your employee database, applicants from a job post, social media job boards, and headhunting.
Once a large group of candidates is collected, we can select and filter those who best meet the required & desired criteria.
The best candidates are then selected (with the client's input) to move forward to the next step of your recruitment process, which is usually some form of interview.
SO WHY CAN'T MY HR TEAM SHORTLIST?
There's no doubt, once resourced with the staff and time, an internal HR team can conduct its own shortlist. However, if the need is critical, JobsTT.com understands that:
It is usually the most challenging and time-consuming step in the recruitment process – the key is to find a quick, easy and accurate way to achieve this.
All applicants, before being submitted to our client(s) are referenced (this is traditionally done AFTER an offer is made). Therefore, upfront, we ensure the credibility and suitability of the final shortlist, saving valuable time ahead of the interview process.
JobsTT's shortlisting process has the added advantage of adding to the applicant pool by reaching out to qualified 'passive' candidates on the database. The shortlist will usually contain up to five (5) relevant and interested persons with a short bio/profile and the summary of results against the set criteria: experience, competencies and required/desired.
Which jobs should you use the JobsTT.com shortlisting service for?
Urgent to Fill Positions based on their importance in the organization.
Technical roles where the skillset is scarce or niche.
Senior roles where the budget for full on Head Hunting/Executive Search is not feasible.
That's where the services of JobsTT.com shortlisting fits in. These may include HR managers, General Managers, CFOS, Technical Sales or Rigging Specialists.
When should I do a JobsTT.com shortlisting?
Utilizing our shortlisting services is not based on a whim and fancy, but seeks to solve and support any pain points in your recruitment and hiring process. Take a look at our short checklist to determine if there is a need we can fill.
The internal HR resource team is time constrained either to source or filter applicants.
There isn't consensus on the key criteria to use for shortlisting – we can add relevant third-party input and best practice industry advice.
Job posting avenues have not been successful OR have had an overwhelming response requiring efficient filtering
The role is senior and ideally would require 'head hunting' services but Recruitment budgets have been significantly cut so this 'hybrid' search option will be feasible and deliver the right candidates into the interview process.
PROs of JobsTT.com shortlisting
Transparent and all-Inclusive Process.
Delivery of relevant candidates within a week.
Full refund (on previous spend) once you've posted with JobsTT.com.
37% of employers consider identifying full-time talent with the right skills one of the biggest challenges in the talent acquisition process. – Deloitte Global Human Capital Trends
Over the years, JobsTT has successfully filled numerous roles at various levels within the organization through our Shortlisting Services. We have lent support not only through this paid service, but interview support, and where there is a need to offer benchmarking standards for a new or restructured role JobsTT has shortlisted for Chief Financial Officers, HR Managers, Project Engineers, Key Account Managers, General Managers and Plant Engineers.
Contact Us for HR & Recruitment Support
If your HR team or business model requires additional HR or recruitment support, reach out to our team at info@jobstt.com or info@progressivett.com. We're here to help you with all your recruitment needs. Call us at (868) 384-2367 today.