Post your job today
Job seekers will be able to find your first-class job.
So advertise your job to get qualified applicants.
Featured Jobs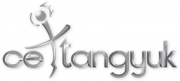 Full time
Admin-Clerical, Inventory, Retail
Customer Service Representative Job Duties and Responsibilities Maintain high level of professional and excellent Customer ServiceEnsure Customers are served in a timely and efficient mannerMo...
Posted 12 days ago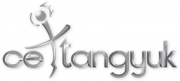 Warehouse
Warehouse Attendant/Loaders Qualifications and RequirementsThree (3) GCE O'Levels, CXC or CAPE passesInclusive of English Language and Mathematics Valid certificate of CharacterTwo (2) y...
Posted 12 days ago

Full time
Health Care, Marketing, Pharmaceutical, Sales
Healthcare Services Caribbean Limited (HSCL), a pharmaceutical marketing and distribution company, seeks the services of suitably qualified and experienced candidate to fill the following position:MEDIC...
Posted 12 days ago