Jobs by World Wide Net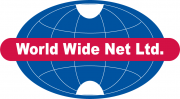 World Wide Net Ltd (WWNL) is a Leading Supplier and Integrator of Audio/Visual and Video Conferencing Systems in Trinidad & Tobago. We have been in business for eighteen (18) years and specialize in the design, supply and installation of Audio / Visual and Video Conferencing Equipment for Boardrooms, Conference and Training Rooms and Auditoriums.

We represent the best A/V companies in the Industry and our customers consist of the leading companies in Trinidad & Tobago. One of our major assets is service to our customers through our trained and certified team of engineers and technicians.
There are no postings meeting the criteria you specified