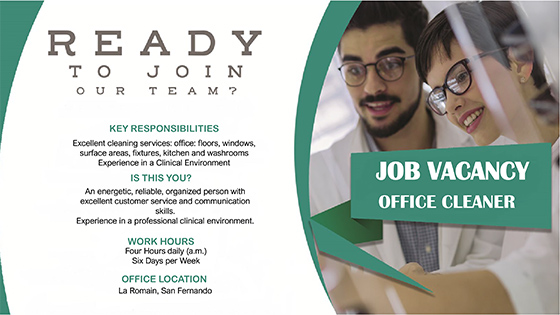 Featured Employers
View All Employers

Pollonais, Blanc, de la Bastide & Jacelon is the result of a merger between Pollonais & Blanc, a firm of solicitors which has been in existence for over 50 years and de la Bastide & Jacelon, ...
Read More

ICSC Solutions Limited is a well-established manufacturer of household, institutional, and industrial cleaning products. For over twenty years ICSC has supplied own label and its own branded ...
Read More

Image Matters Ltd. is a globally recognized company specializing in Customer Service, Etiquette Training and Event Management. Its establishment in Trinidad & Tobago is a result of the country's ...
Read More
INTRODUCTION
Maraj Air Conditioning Limited is an Air Conditioning and Refrigeration company, which was founded in 1983. which currently employs some 24 employees, including accounts, sales, ...
Read More