Jobs by Massy United Insurance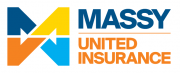 Across the Caribbean, more people are placing their trust in Massy United Insurance for the protection of the things that are most important to them - their homes, businesses and their hard-earned belongings. That's because we not only offer excellent general coverage to help you manage whatever life sends your way, our cadre of well-reputed agencies and trained professionals are always ready to provide you with advice and prompt service.
Financially Strong & Reliable
With an asset base of over USD$210 million and written premium of USD$112 million, Massy United Insurance is a Regional industry leader based on financial strength, stability and reputation. With a network of Agencies spread throughout 16 regional territories, Massy United Insurance provides the diversification and strength you can depend on.
Massy United Insurance is also a member of the Massy Group, one of the largest and most successful conglomerates in the Caribbean with over 70 subsidiary companies.
Growing to Meet Your Ever-Changing Needs
Massy United Insurance has grown steadily over the years as a company, building on a combined 130 years of expertise in general . We have a growth record which has incorporated great attention to detail, particularly in the areas of claims service and re protection. These two key ingredients have resulted in superb claims performance over our history and especially during catastrophic hurricanes over the last ten years. Massy United Insurance 's continued rating of 'A'- (Excellent) by A. M. Best and Company is a result of Massy United Insurance 's very good balance sheet liquidity, favourable capitalization and comprehensive re program and prudent management."
Our People
Massy United Insurance 's management is comprised of highly-trained professionals recruited from many disciplines who are chosen as much for their technical skills as for their ability to interact with clients and understand individual needs. We place great emphasis on professionalism and personal integrity. This is reflected in our recruitment and on-going training. Our staff are highly motivated and we provide a working environment which places great emphasis on career development, all of which contribute to the benefit of our clients, whether at the retail level or in our re relationships.
Premier Re Support
At Massy United Insurance, our portfolio is protected by some of the largest reinsurers in the world, all rated A- or stronger by respected rating agencies such as A. M. Best. Longstanding and supportive relationships with top quality reinsurers has enabled us to grow strategically and to respond quickly to the settling of claims after catastrophes. We can depend on their expertise, guidance and knowledge of our markets to enhance and expand our service to our clients. Their participation on our comprehensive Re Programme ensures our continued stability and strength.
There are no postings meeting the criteria you specified