Post your job today
Job seekers will be able to find your first-class job.
So advertise your job to get qualified applicants.
Featured Jobs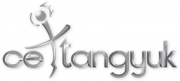 Warehouse
Warehouse Attendant/Loaders Qualifications and RequirementsThree (3) GCE O'Levels, CXC or CAPE passesInclusive of English Language and Mathematics Valid certificate of CharacterTwo (2) y...
Posted 12 days ago
Education, Legal, Media-Journalism
Position Purpose:This position is responsible for the development, implementation and management of the Quality Management System (QMS) across the organization. The position is required to recomme...
Posted 14 days ago

Full time
Health Care, Marketing, Pharmaceutical, Sales
Healthcare Services Caribbean Limited (HSCL), a pharmaceutical marketing and distribution company, seeks the services of suitably qualified and experienced candidate to fill the following position:MEDIC...
Posted 12 days ago