Transferable skills, often referred to as "portable skills", are abilities or talents that can be applied across various jobs and industries. They're not limited to a specific role or profession and can be acquired through various means, such as education, hobbies, or previous job roles. For instance, skills like leadership, communication, and problem-solving can be used in a wide array of settings and are sought after in numerous professions.
In the contemporary job market, transferable skills have gained immense significance for multiple reasons. Firstly, the rapid pace of technological advancement and shifts in industry demands require employees to adapt quickly. Employees possessing a wide range of transferable skills can transition with ease across roles or sectors. Secondly, employers now recognize the value of a diverse workforce with varied experiences and skills, leading to enhanced innovation and productivity. Finally, with many industries facing unpredictability, candidates with transferable skills offer companies the flexibility and versatility needed to navigate unforeseen challenges.
Identifying Your Transferable Skills
Self-assessment: Reflection on Past Roles and Experiences
One of the initial steps in identifying transferable skills is a thorough self-assessment. This involves a deep reflection on past roles, tasks, responsibilities, and experiences. Consider the situations where you've excelled, the tasks you've enjoyed, and the skills you've employed in various contexts. For instance, did you lead a team, even if informally? That indicates leadership and teamwork skills. Were you responsible for projects from conception to completion? This showcases project management and organizational abilities.
Feedback from Peers, Mentors, or Managers
Another potent way to determine your transferable skills is by seeking feedback from colleagues, mentors, and superiors. They provide an external perspective and can point out strengths you might be unaware of. Regular performance reviews, casual conversations about work experiences, or formal mentoring sessions can shed light on skills you consistently bring to the table. Their observations can offer insights into areas like problem-solving capabilities, communication prowess, or adaptability.
Mentorship has been recognized as a potent tool for skill acquisition and refinement, enabling mentees to better address professional challenges.
Tailoring Transferable Skills to Specific Job Descriptions
Reading Job Descriptions Carefully
Before you can tailor your transferable skills to a job description, you must understand the requirements of the position. This means thoroughly reading the job description to identify both explicit and implicit skill requirements. Look for key phrases, required experiences, and desired qualities mentioned by the employer. Additionally, understanding the company culture can provide clues about soft skills that may be valued, even if not explicitly stated.
Aligning Your Skills with the Requirements
Once you've understood the job requirements, start aligning your skills. This involves listing your transferable skills and mapping them to the requirements of the job. If the job requires strong communication, and you've successfully managed a team or presented projects in previous roles, highlight this. Use specific examples and quantifiable achievements to make your case stronger. Additionally, structure your resume or CV in a way that the most relevant skills are prominent and easy for the recruiter to identify. Be honest in your assessment as overstating skills can backfire during interviews or on-the-job performance.

Highlighting Transferable Skills on Your Resume
To effectively highlight transferable skills on your resume, create a separate section near the top, typically titled "Skills" or "Professional Skills." This ensures that employers can easily spot and evaluate your key competencies without diving deep into the entirety of your resume. Within this section, utilize bullet points, beginning each with an actionable verb to illustrate how the skill was applied in prior roles. For instance, rather than just stating "communication," it's more impactful to mention, "Facilitated team meetings to enhance project efficiency." Additionally, wherever possible, quantify your achievements to provide concrete evidence of your prowess. For example, instead of merely mentioning "Managed a sales team," it's more informative to specify, "Managed a team of 10, achieving a 15% rise in quarterly sales." This approach gives employers a clearer perception of your abilities and the concrete value you can offer.
Using Transferable Skills in Cover Letters and Interviews
When drafting a cover letter or preparing for an interview, it's essential to emphasize skills directly correlating to the job's requirements. Thorough research into the company and position will reveal the most coveted skills; for instance, if the job description stresses teamwork, it's apt to highlight your teamwork or leadership proficiencies. Tailoring your skills to the employer's specific demands significantly bolsters your chances of leaving a lasting impact.
Further, to genuinely showcase your competencies, it's pivotal to provide tangible instances. In the cover letter, exemplifying how your communication acumen resulted in a 20% uptick in client retention from a prior role can be influential. During interviews, recounting real-life situations where you leveraged your transferable skills offers a lucid depiction of the value you bring to prospective employers.
Interviews can be stressful, but with the right preparation and mindset, you can transform that anxiety into positive energy. 
Continuous Learning and Skill Development
In today's fast-paced world, it is crucial for professionals to stay updated with the latest trends and advancements in their field. Continuous learning allows individuals to remain competitive and adaptive in their careers. It aids in personal growth, boosts confidence, and enhances professional prospects. Furthermore, continuous learning fosters adaptability, ensuring individuals can pivot in response to changing job requirements and technological advancements. By committing to ongoing development, individuals signal dedication, initiative, and forward-thinking to current and potential employers.
To stay ahead professionally, one must actively seek educational opportunities. Platforms such as Coursera, Udemy, and LinkedIn Learning provide a vast array of online courses. Beyond digital learning, attending workshops and conferences within one's industry can be beneficial, offering hands-on experiences and networking chances. Webinars also serve as insightful platforms, delivering expert knowledge live. To optimize growth, it's wise to frequently explore industry publications, professional groups, and university extensions for relevant learning avenues.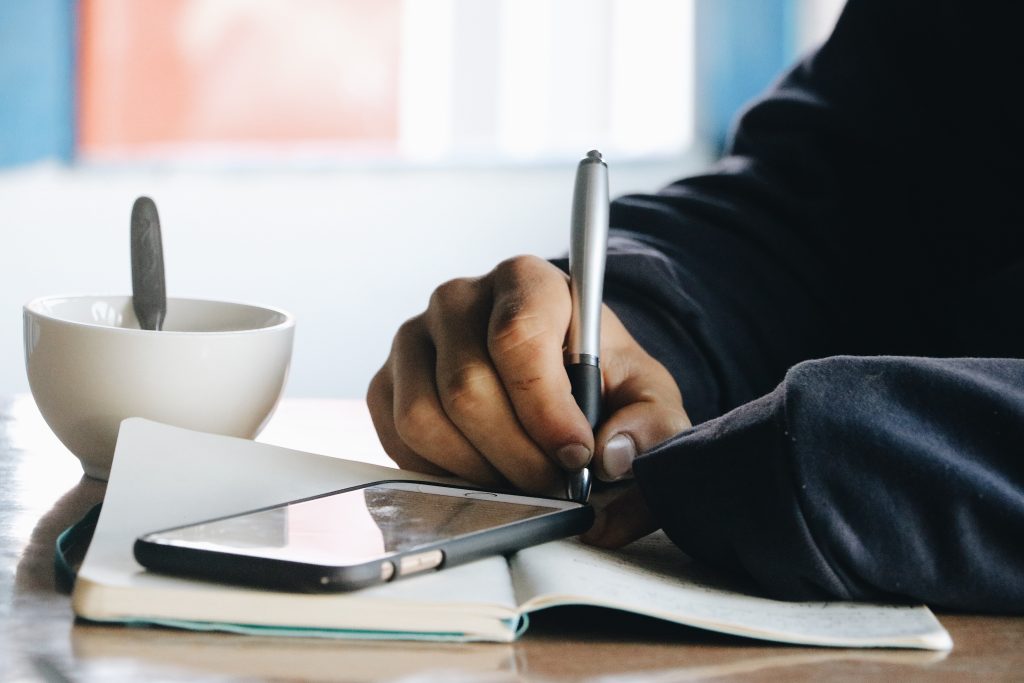 Conclusion
Transferable skills, which span across diverse industries and roles, are invaluable assets in our ever-evolving professional landscape. They not only boost employability but also empower individuals to transition smoothly between different career paths. In a world marked by rapid technological advances and shifting job markets, such skills prove to be the backbone of professional resilience and adaptability.
It is of paramount importance for individuals to not only acquire these skills but also continuously assess and refine them. Regular self-assessment can spotlight areas of improvement and open doors to new learning opportunities. Moreover, showcasing these skills – whether on resumes, in interviews, or in day-to-day work – can set professionals apart in a competitive environment. By taking the reins of one's own professional development and highlighting transferable skills, one positions themselves as a versatile, forward-thinking, and invaluable asset in any industry.
Ready for a career change? Spark your potential with JobsTT.com. Discover exciting opportunities tailored to your unique talents and passions.

Don't wait for the perfect job to find you. Start your journey with us today.

References
https://au.indeed.com/career-advice/resumes-cover-letters/tailor-your-resume
https://ca.indeed.com/career-advice/career-development/transferable-skills
https://emeritus.org/blog/career-transferable-skills-resume/
https://enhancv.com/resume-skills/transferable/
https://online.maryville.edu/blog/importance-of-training-and-development/
https://purplecv.co.uk/blog/how-to-tailor-your-cv-to-the-job-description
https://resumeworded.com/transferable-skills-on-resume-key-advice
https://www.aacsb.edu/insights/articles/2021/08/15-steps-to-align-you-skills-with-the-job-description
https://www.airswift.com/blog/resume-summary
https://www.coursera.org/articles/transferable-skills
https://www.equalture.com/blog/benefits-transferable-skills/
https://www.flexjobs.com/blog/post/how-to-demonstrate-transferable-skills-on-your-resume/
https://www.flexjobs.com/blog/post/transferable-skills/
https://www.indeed.com/career-advice/resumes-cover-letters/cover-letter-skills
https://www.indeed.com/career-advice/resumes-cover-letters/what-to-include-on-a-resume
https://www.jobscan.co/blog/tailor-resume-job-description/
https://www.jobscan.co/blog/transferable-skills/
https://www.linkedin.com/advice/0/what-best-ways-identify-transferable-skills-different
https://www.linkedin.com/advice/1/how-can-you-showcase-your-unique-skills-achievements
https://www.linkedin.com/advice/3/how-do-you-demonstrate-your-transferable-skills
https://www.linkedin.com/pulse/decoding-job-description-guide-finding-perfect-fit-sheetal-prabhu/
https://www.linkedin.com/pulse/empowering-growth-power-continuous-learning-todays-shabaani-msc-ce-/
https://www.niagarainstitute.com/blog/what-are-transferable-skills
https://www.quora.com/How-can-someone-successfully-showcase-their-transferable-skills-in-a-cover-letter-and-or-resume-when-applying-for-a-new-career-path
https://www.seek.com.au/career-advice/article/how-to-create-a-transferable-skills-based-cv
https://www.shrm.org/membership/student-resources/pages/importance-of-continuous-learning-and-development.aspx
https://www.skillsyouneed.com/general/transferable-skills.html
https://www.thebalancemoney.com/transferable-skills-cover-letter-example-2060265
https://www.valamis.com/hub/continuous-learning