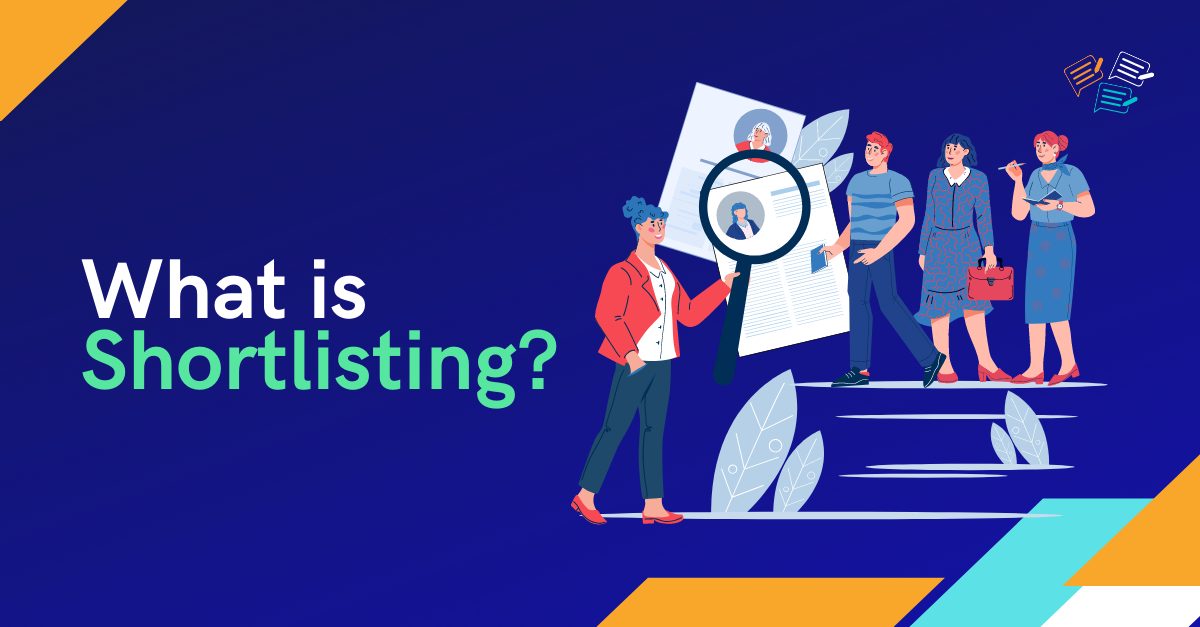 What Is Shortlisting?
1. Shortlisting is the process of identifying the candidates from your applicant pool [job advertising or database search / LinkedIn / Facebook search] who best meet the required and desired criteria for the open vacancy, and who you want to move forward onto the next step of your recruitment process, which is usually some form of an interview.
2. It is usually the most challenging and time-consuming step in the recruitment process – the key is to find a quick, easy and accurate way to achieve: 52% of clients suggest that the most difficult part is to identify the right candidates from a large applicant pool.
3. All applicants, before submitted to our client are referenced (which is traditionally done after the offer is made). Upfront, we ensure the credibility and suitability of the final shortlist, saving valuable time ahead of the interview process.
4. JobsTT's shortlisting process has the added advantage of adding to the applicant pool by reaching out to qualified 'passive' candidates on the database who may not respond to the job advertisement, Social Media blasts, or mailshots. We then engage in the following steps:
-Interviewed via phone and have a short reference prepared on them.
-The shortlist will usually contain up to five (5) relevant and interested persons with a short bio/profile and the summary of results against the set criteria: experience, competencies and required / desired.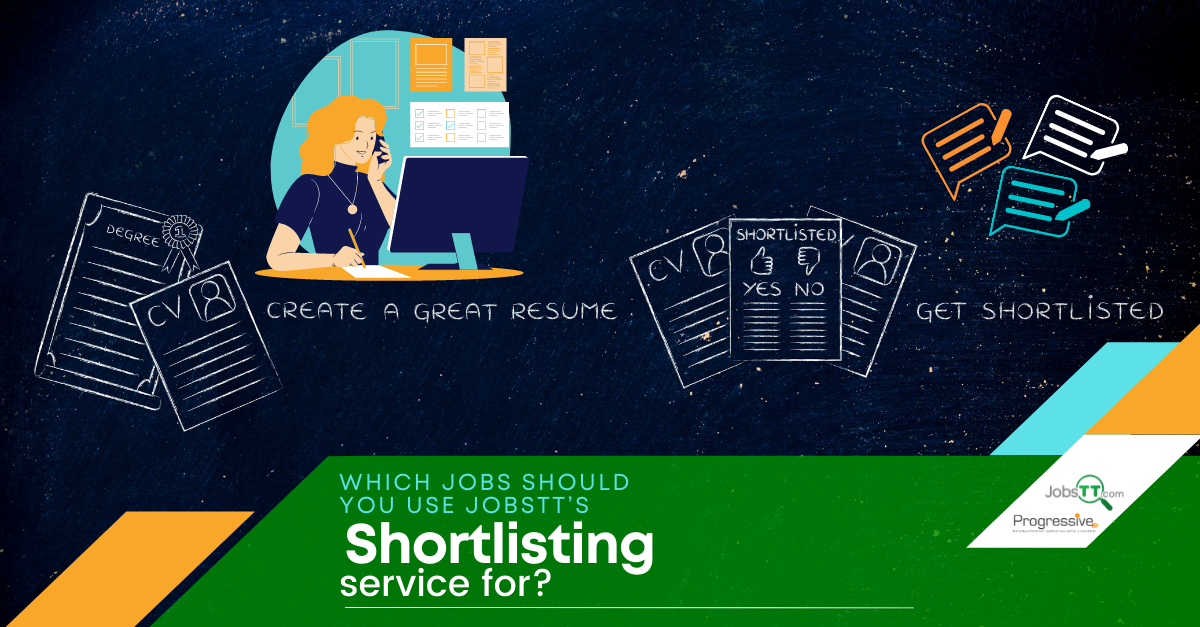 Which Jobs Should You Use JobsTT's Shortlisting Service For?
1. Positions that may be required to be filled with urgency based on its critical role is the organization. These may include HR managers, General Managers, CFOS.
2. Technical roles where the required skillset is a scarce skill or a niche experience. Often times these may include – e.g., technical sales or rigging specialists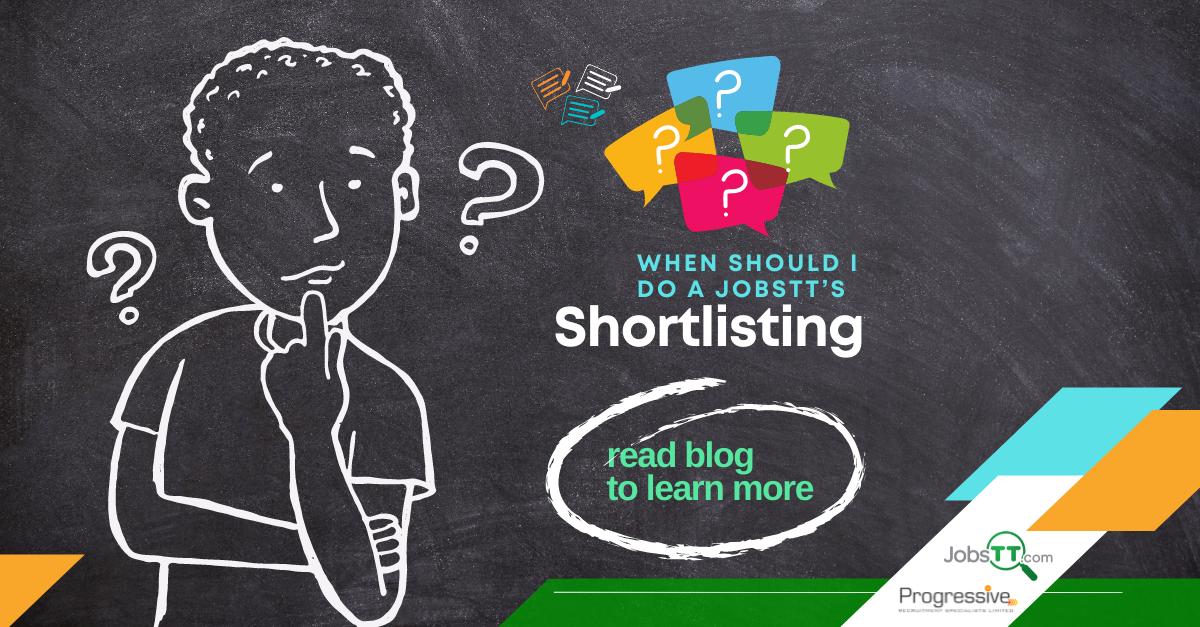 When Should I Do A JobsTT's Shortlisting?
1. Internal HR resource team is time-constrained either to source, or filter applicants
2. There isn't consensus on the key criteria to use for shortlisting – we can add relevant third-party input and best practice industry advice
3. Job posting avenues have not been successful OR have had an overwhelming response requiring efficient filtering
4. Role is senior and ideally would require 'head hunting' services but Recruitment budgets have been significantly cut so this 'hybrid' search option will be feasible and deliver the right candidates into the interview process.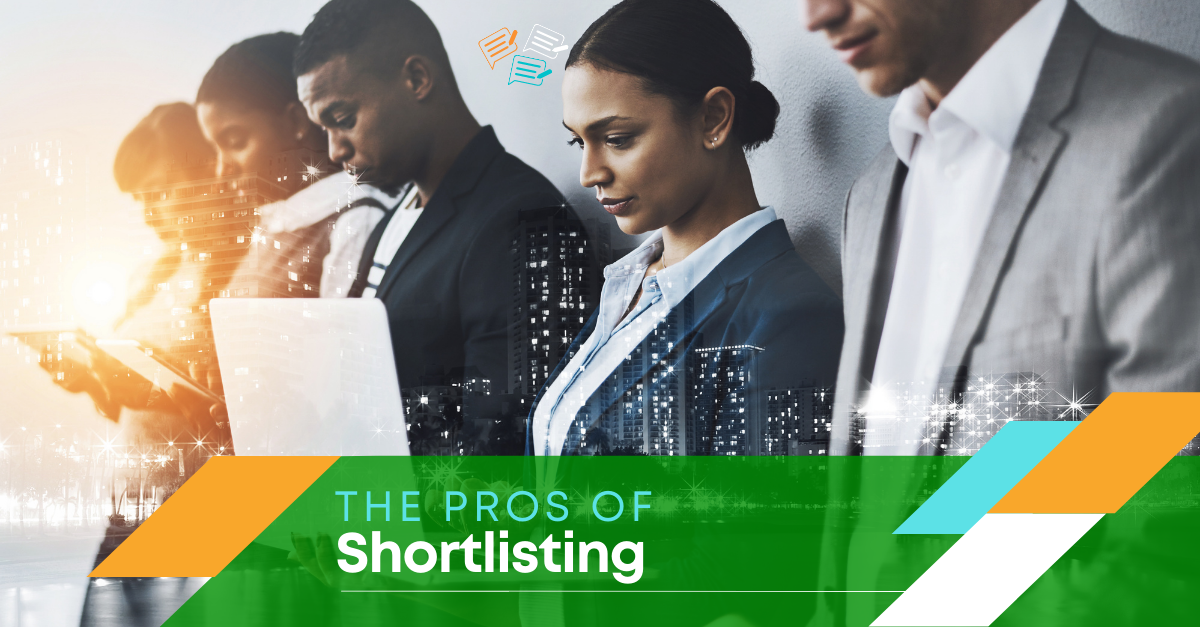 PROs Of JobsTT's Shortlisting
1. The shortlisting process helps narrow down your pool of applicants feel less overwhelming. It also sets standards for you and your talent acquisition team to look at in determining who the right applicants to talk to are. Your shortlist can also help you identify how on-target you are with reaching your ideal candidates. If you're struggling to find applicants that
meet your shortlist criteria, it might be a sign that you're not posting your job listings in the right places––or that your expectations are too high for the position you're looking to fill.
2. The process is transparent, and the summary dashboard makes for easy review and decision-making
3. You are assured of a process that is streamlined, experience-driven and backed by data
4. Fast turnaround of relevant candidates within a week – jobsTT's shortlisting makes the hiring process for key hard to source roles more manageable and helps you speed it up.
5. Bonus, once you've posted with JobsTT and decide you are now interested in our Shortlisting service, we'd refund the amount spent towards the initial job posting. This ensures our clients are within their budget and receive value each step of the way.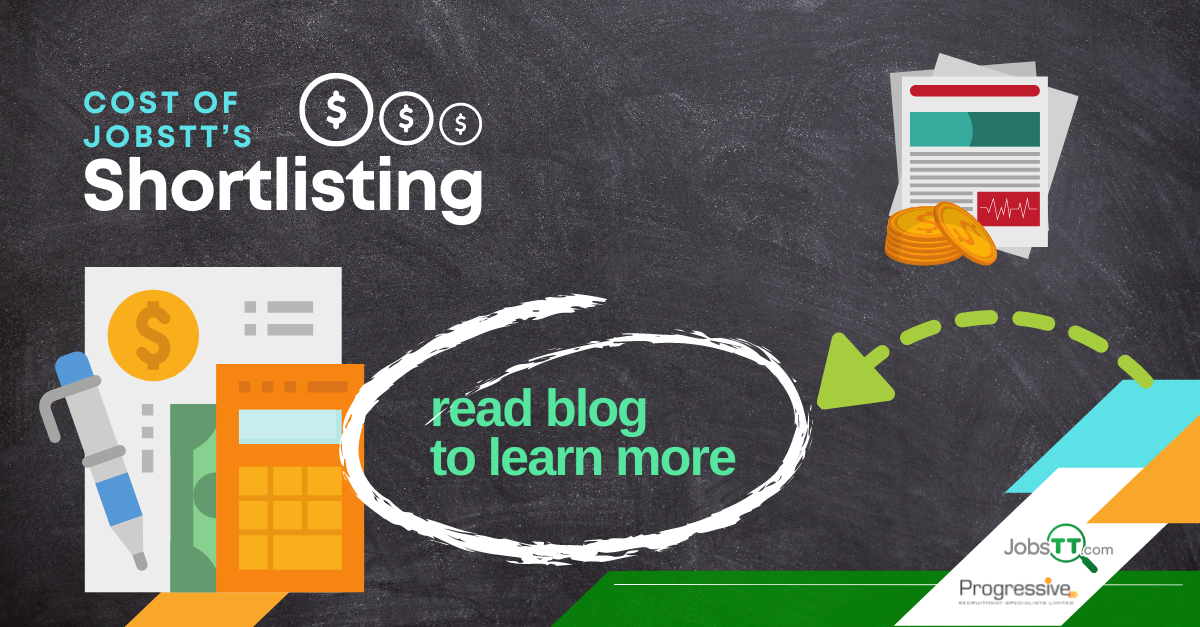 Cost Of JobsTT's Shortlisting
1. For roles with a salary band less than $10,000 the shortlist is prepared for $5,000 + VAT per position
2. For roles with a salary band greater than $10,000 the shortlist is prepared for $10,000 + VAT per position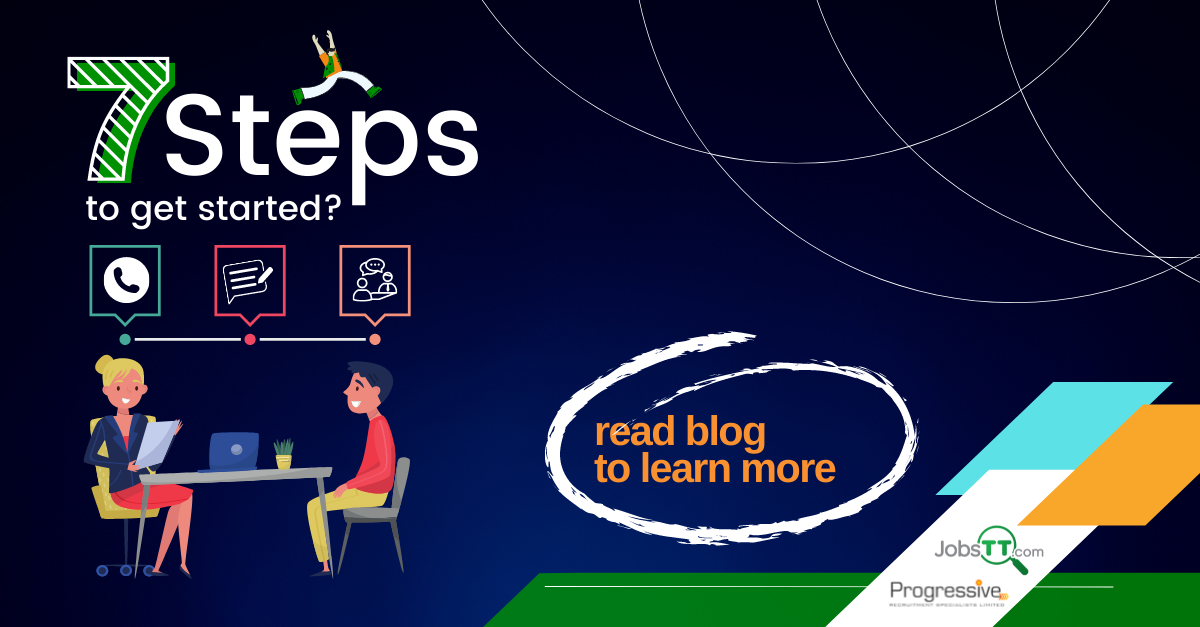 How Do I Get Started?
1. Give our sales team a call on 226 4588 or email at janee@jobstt.com and discuss the roles in question
2. Confirm agreement with a contract
3. Submit a formal Job Description and discuss key criteria to shortlist and whether any assessments are required
4. We would then review the Job Description and reach out to a potential pool of relevant candidates
5. Compile shortlist summary dashboard
6. Conduct short reference checks on the final list of candidates
7. Submit: summary dashboard, CVs, and bio sketches on each candidate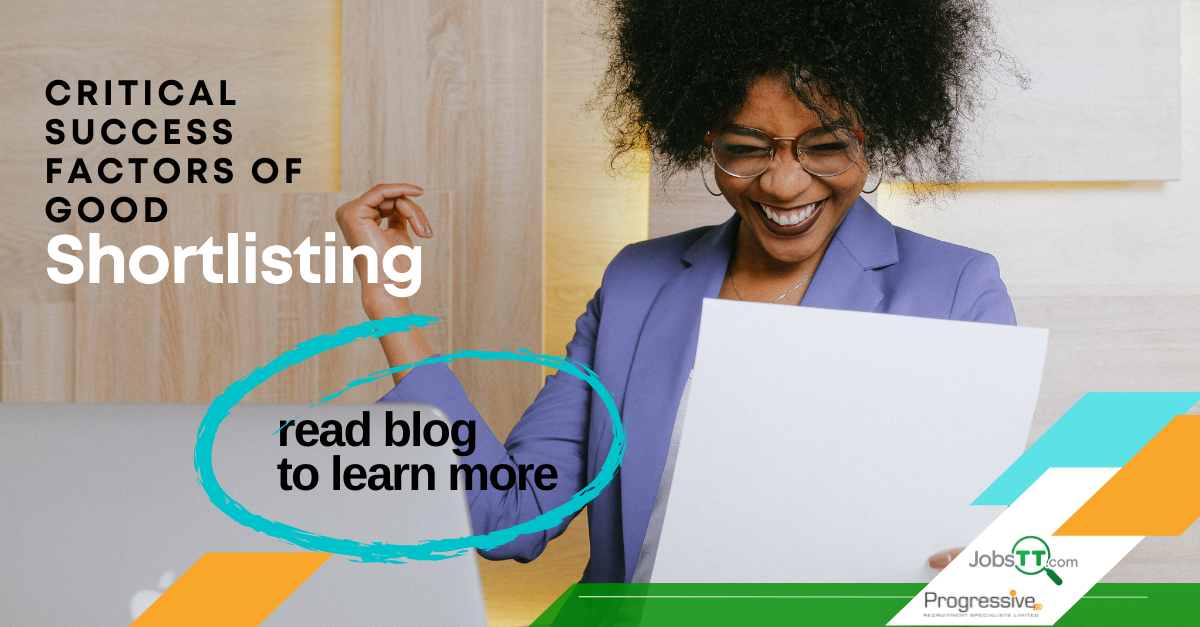 Critical Success Factors of Good Shortlisting
1. Before you even look to do a shortlisting, you need to identify the "must-haves" and the "nice-to-haves" for the role you're hiring. These qualifications will become the criteria for the shortlist.
2. Ensure that all subconscious biases are not incorporated in filtering and the criteria
3. Review the candidates holistically for increased diversity and transferrable skills – include some outliers for consideration
4. Consider upfront simple assessments
5. Use phone interviews for screening
6. Use a scoring system for various criteria and traffic lights: mandatory, essential and preferred.
7. Use 'best practice' applicant to interview rates to keep the shortlist to a manageable / practical number